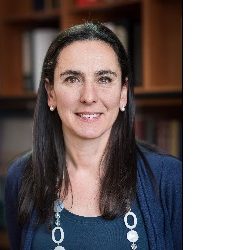 Maria Giuseppina Limongelli
Professore associato
ICAR/09 - Tecnica delle costruzioni

Ingegnere civile e dottore di ricerca in Ingegneria Sismica, dal 2006 è professore associato presso il Politecnico di Milano, dove svolge attività di ricerca presso il Dipartimento ABC e didattica nei corsi di laurea magistrale, Master e dottorato.
A partire dal 1997 ha svolto attività di ricerca in collaborazione con istituzioni straniere nel ruolo di visiting researcher (University of California San Diego, National Technical University of Athens) o visiting professor (French Institute of Science Technology for Transports, Developments and Networks, Ecole National Ponts et Chaussées).
E' titolare di corsi di Tecnica delle Costruzioni e Statica presso la Scuola AUIC, Monitoraggio Strutturale e Comportamento sismico di costruzioni in muratura nell'ambito corso di Master in Progettazione sismica delle strutture per costruzioni sostenibili e Identificazione del danno nell'ambito del corso di dottorato ABC.
Dal 2014 è coordinatrice dell'unità del Politecnico di Milano nell'ambito del progetto speciale Reluis sul Monitoraggio delle Strutture e monitoraggio satellitare. Dal 2015 partecipa, in qualità di working group leader, a progetti europei sui temi legati al Monitoraggio Strutturale.
Svolge il ruolo di co-convener per il Task Group fib TG3.3 su 'Testing and Structural Health Monitoring'. E' segretaria tecnica del comitato ISHMII su 'Data-enhanced infrastructure engineering', membro della Joint Commitee of Structural Safety (JCSS), membro della commissione1 'Performance and Requirements' dello IABSE e coordinatrice del Task group 9 sull'e-learning.
È autrice di oltre 120 pubblicazioni su temi legati al monitoraggio strutturale e sismic, Membro del Comitato editoriale di riviste internazionali del settore (Journal of Civil Structural Health Monitoring, Engineering Structures, Sustaible and Resilient Infrastructures, Infrastructures) e del Comitato Scientifico di varie conferenze del settore (DAMAS, EWSHM, IWSHM, ISHMII, IABSE, SEMC).
Attività di ricerca principali: Monitoraggio strutturale e sismico, metodi per l'identificazione del danno strutturale basati sull'analisi di vibrazioni, valore dell'informazione da monitoraggio, resilienza delle infrastrutture storiche