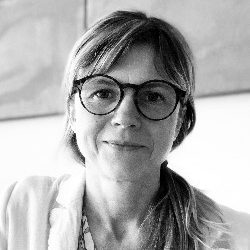 Ingrid Maria Paoletti
Professore associato
ICAR/12 - Tecnologia dell'architettura

Professore Associato di Tecnologia dell'Architettura presso il Dipartimento di Architettura, Ingegneria delle Costruzioni e Ambiente Costruito (ABC) del Politecnico di Milano.
È delegato del rettore per Expo2020 Dubai.
È coordinatore del comitato scientifico di SAPERLab, Laboratorio dABC.
È membro del CIB Task Group 119 in Customized Industrial Construction e del IIMCP network sulla Mass Customization.
L'attività di ricerca è caratterizzata dall'interesse ad approfondire il ruolo dell'innovazione tecnica nel progetto di architettura, con particolare riferimento alle nuove tecnologie per la costruzione e all'evoluzione degli strumenti informatici per coniugare ideazione e realizzazione. Su questi temi coordina il gruppo di ricerca Actlab presso il Dipartimento.
Ha scritto numerosi libri tra cui Una finestra sul trasferimento. Tecnologie innovative per l'architettura, Libreria Clup, Milano, 2003, Costruire le forme complesse, Libreria Clup, Milano, 2006, Dall'idea al cantiere, Hoepli, 2008, Innovative Design and Construction Technologies, Maggioli, 2009, Future Systems, Franco Angeli, 2010, Mass Innovation. Emerging Technologies in Construction, Maggioli, 2011, Advanced Customization in Architectural Design and Construction, Springer, 2014.
Collabora continuativamente con riviste internazionali.