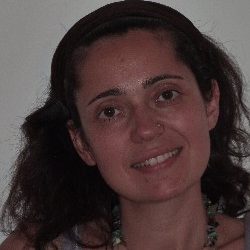 Camilla Lenzi
Professore associato
SECS-P/06 - Economia applicata


Professore Associato di Economia Regionale e Urbana presso il Politecnico di Milano. Dottorato di ricerca in Economia Politica presso l'Università di Pavia e Master of Science in Industry and Innovation Analysis presso SPRU – University of Sussex, Regno Unito. Assegnista di ricerca (2005-2008) presso il Dipartimento di Economia Politica dell'Università Bocconi e CESPRI (ora I-CRIOS).

É membro e, per il periodo 2010-2012 e il periodo 2016-2018, revisore dei conti e membro del comitato direttivo, dell'Associazione Italiana di Scienze Regionali (AISRe), ed è anche membro della Regional Science Association International (RSAI), della Società Italiana di Economia (SIE) e dell'Urban Economcis Association (UEA).
É stata coinvolta in numerosi progetti di ricerca, soprattutto a livello europeo, finanziati dal programma ESPON, dal sesto e dal settimo Programma Quadro, e direttamente dalla Commissione Europea.
Ha pubblicato su numerose riviste internazionali quali Journal of Urban Economics,Urban Studies, Journal of Regional Science, Regional Studies, Spatial Economic Analysis, Industry and Innovation, Economics of Innovation and New Technologies. E' nel comitato editoriale della rivista Papers in Regional Science.
La sua ricerca verte sul ruolo dell'innovazione e delle trasformazioni digitali sullo sviluppo regionale e urbano.