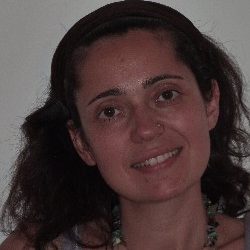 Camilla Lenzi

ICAR/17 - Representation of architecture
SECS-P/06 - Applied economics

Camilla Lenzi is an Associate Professor of Regional and Urban Economics at Politecnico di Milano.
Camilla received a PhD in Economics from University of Pavia and a Master of Science in Industry and Innovation Analysis at SPRU – University of Sussex, UK. From 2005 to 2008, Camilla stayed at the Department of Economics of Bocconi University and CESPRI (now I-CRIOS) as a Post-Doctoral Fellow.
She was member (2016-2018) of the Scientific Board of the Italian Association of Regional Science and She is currently member of the Italian Association of Regional Science (AISRe), of the Regional Science Association International (RSAI), of the Società Italiana di Economia (SIE) and of the Urban Economics Association (UEA). She is member of the Editorial Board of Papers in Regional Science.
She participated in several national and international research projects, funded by ESPON, FP6 and FP7, HORIZON2020.
She published on several international refereed Journals such as Journal of Urban Economics, Urban Studies, Journal of Regional Science, Regional Studies, Spatial Economic Analysis, Journal of Development Studies, Industry and Innovation, Economics of Innovation and New Technologies.
Her research focuses on the role of innovation and technological transformations on regional and urban development.