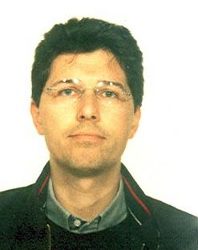 Andrea Tartaglia
Professore associato
ICAR/12 - Tecnologia dell'architettura

Professore associato di Tecnologia di Architettura (ICAR/12) presso il Dipartimento ABC del Politecnico di Milano e vice-coordinatore del Corso di Laurea Magistrale in "Architettura".
Master of Arts in "Health Buildings: planning, management and design", presso la South Bank University di Londra (1998) e Dottore di ricerca in "Innovazione tecnica e progetto nell'architettura" (XV ciclo).
Svolge attività di formazione, ricerca, consulenza e progettazione all'interno di scenari complessi con riferimento all'ambito tecnologico e le sue correlazioni di carattere socio-ambientale, procedurale e normativo. In particolare, la sua attenzione si è posta sul tema dell'innovazione declinata a tre livelli: quello normativo e procedurale, quello di qualificazione dei processi e dei prodotti e quello della sostenibilità ambientale.
Sono sempre stati oggetto della sua attività gli strumenti innovativi di controllo dei processi e del territorio, che riferimenti continui al progetto tecnologico, alla progettazione integrata, multidisciplinare e multiscalare, alla qualificazione del prodotto e alla sostenibilità socio-economica.
Le diverse ricerche svolte hanno inoltre trovato opportunità di verifica anche attraverso proposte progettuali oggetto di realizzazioni e di concorsi di progettazione, nonché attraverso il supporto tecnico per scelte di indirizzo da parte di amministrazioni e istituzioni pubbliche.