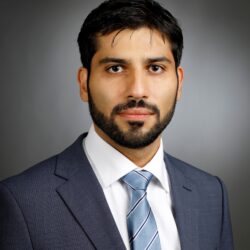 Alper Kanyilmaz
Ricercatore legge 240/10 - t.det.
ICAR/09 - Tecnica delle costruzioni

Alper Kanyilmaz è un ricercatore (legge 240/10 – t.det. tipo B, Tecnica delle Costruzioni – ICAR/09) nel dipartimento di Architettura, Ingegneria delle Costruzioni e Ambiente Costruito (DABC) presso il Politecnico di Milano. Affronta tematiche interdisciplinari su base sia sperimentale sia numerica creando sinergie fra vari dipartimenti (e.g. Architettura, Ingegneria Meccanica, Ingegneria Civile, Ingegneria di Informazione e Data Science), contribuendo a proposte di ricerche Europee. È stato il ricercatore principale di 4 progetti UE con un budget totale di 10 milioni di euro e oltre 40 partner internazionali. È attualmente l'esperto del gruppo tecnico (Applicazioni dell'acciaio per i nuovi mercati, Mandato 2023-2028), nominato dall'Agenzia Esecutiva Europea, ed esperto di monitoraggio di progetti per la Commissione Europea, B.1 – Future Low Emission Industries.
I suoi temi principali di ricerca sono:
Sviluppo di soluzioni strutturali innovative utilizzando la manifattura additiva (stampa 3D) ed i metodi di ottimizzazione topologica in combinazione con i tradizionali sistemi di costruzione per progettare strutture ibride ad alte prestazioni strutturali con particolare attenzione all'ottimizzazione di una serie di fattori quali: l'integrità strutturale (e.g. fenomeni di fatica nei collegamenti), la soddisfazione architettonica, e gli impatti economici e ambientali.
Assemblaggio automatizzato off-site di strutture metalliche con taglio laser, mirato ad ottimizzare il comportamento meccanico dei giunti, accelerare i tempi di costruzione, ridurre gli sprechi di fabbricazione, e minimizzare gli impatti economici ed ambientali considerando tutto il ciclo di vita di un edificio.
Progettazione degli strumenti e metodi decisionali rapidi e digitalizzati per progettare strutture efficienti in termini di prestazioni strutturali, economici e di impatto ambientale utilizzando l'intelligenza artificiale.
Mitigazione delle azioni dinamiche (fatica, sismiche) sulle strutture metalliche di tipo residenziale e/o industriale (ad es. magazzini autoportanti, scaffalature industriali), considerando non solo le prestazioni strutturali, ma anche durabilità, riparabilità e riuso.
Su questi temi, ha lavorato in diversi progetti di ricerca co-finanziati dalla Commissione Europea, in modo continuativo dal 2010 a oggi presso il Politecnico di Milano, operando in stretta collaborazione con istituti di ricerca internazionali. È stato relatore a numerosi congressi internazionali ed è revisore per conto di varie riviste scientifiche internazionali. Ha rapporti con università e gruppi di ricerca straniera.
Svolge attività didattica come docente ai corsi di laurea e come relatore di tesi di laurea specialistica e dottorato.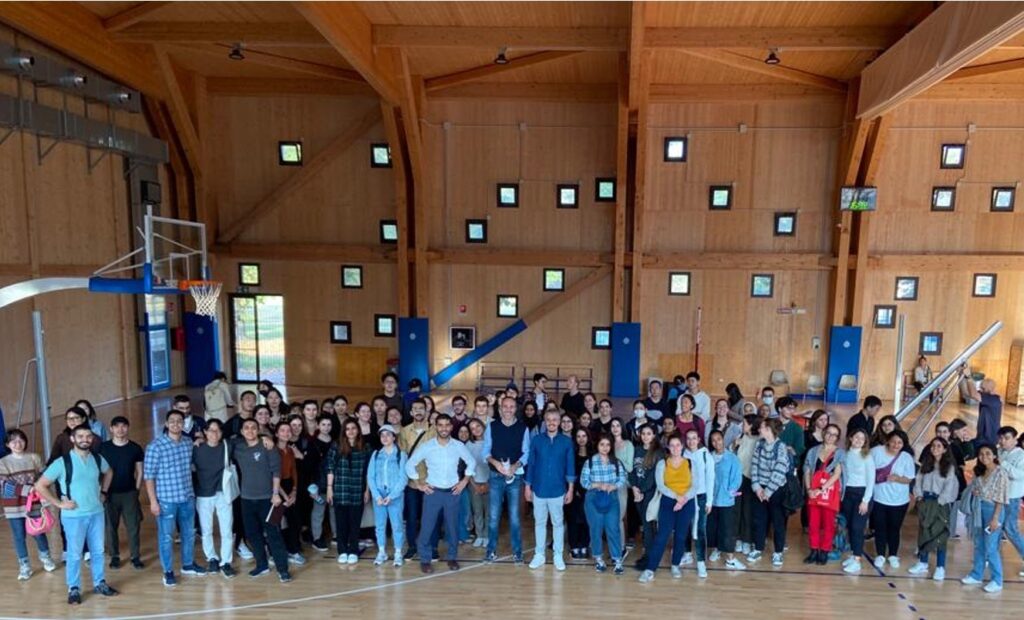 ---
Pubblicazioni recenti:
Menghini A., Kanyilmaz A., Calado L., Castiglioni C.A., Experimental Assessment of the Behavior of Tubular Truss Girder Joints Fabricated with Laser Cutting Technology (2023) Journal of Structural Engineering (United States), 149 (6), https://doi.org/10.1061/JSENDH.STENG-12019
Kanyilmaz A., Tichell P.R.N., Loiacono D., A genetic algorithm tool for conceptual structural design with cost and embodied carbon optimization (2022) Engineering Applications of Artificial Intelligence, 112, art. no. 104711, https://doi.org/10.1016/j.engappai.2022.104711
Role of metal 3D printing to increase quality and resource-efficiency in the construction sector, Alper Kanyilmaz, Ali Gökhan Demir, Martina Chierici, Filippo Berto, Leroy Gardner, Sastry Yagnanna Kandukuri, Paul Kassabian, Takuya Kinoshita, Andrea Laurenti, Ingrid Paoletti, Anton du Plessis, Seyed Mohammad Javad Razavi, Additive Manufacturing, Volume 50, 2022, 102541, ISSN 2214-8604, https://doi.org/10.1016/j.addma.2021.102541.
Kanyilmaz, A., Berto, F., Paoletti I., Caringal, R.J., Mora, S., Nature-inspired optimization of tubular joints for metal 3D printing, Struct Multidisc Optim (2020). https://doi.org/10.1007/s00158-020-02729-7, Springer Nature
Chierici, M, Berto, F, Kanyilmaz, A. Resource‐efficient joint fabrication by welding metal 3D‐printed parts to conventional steel: A structural integrity study. Fatigue Fract Eng Mater Struct. 2021; 1– 21. https://doi.org/10.1111/ffe.13428
Kanyilmaz, A, Berto, F. Robustness-oriented topology optimization for steel tubular joints mimicking bamboo structures. Mat Design Process Comm. 2019; 1:e43. https://doi.org/10.1002/mdp2.43.
Couchaux M., Vyhlas V., Kanyilmaz A., Hjiaj M., Passing-through I-beam-to-CHS column joints made by laser cutting technology: Experimental tests and design model, Journal of Constructional Steel Research, Volume 176, 2021, 106298, ISSN 0143-974X, https://doi.org/10.1016/j.jcsr.2020.106298.
Das R., Kanyilmaz A., Couchaux M., Hoffmeister B., Degee H., Characterization of moment resisting I-beam to circular hollow section column connections resorting to passing-through plates, Engineering Structures, Volume 210, 2020, 110356, ISSN 0141-0296, https://doi.org/10.1016/j.engstruct.2020.110356.
Kanyilmaz, A., Castiglioni C.A., Fabrication of laser cut I-beam-to-CHS-column steel joints with minimized welding, Journal of Constructional Steel Research, Volume 146, 2018, Pages 16-32, ISSN 0143-974X, https://doi.org/10.1016/j.jcsr.2018.02.039
Kanyilmaz, A., The problematic nature of steel hollow section joint fabrication, and a remedy using laser cutting technology: A review of research, applications, opportunities, Engineering Structures, Volume 183, 2019, Pages 1027-1048, ISSN 0141-0296, https://doi.org/10.1016/j.engstruct.2018.12.080.
Kanyilmaz A., Milot Muhaxheri, Carlo Andrea Castiglioni, Influence of repairable bolted dissipative beam splices (structural fuses) on reducing the seismic vulnerability of steel-concrete composite frames, Soil Dynamics and Earthquake Engineering, Volume 119, 2019, Pages 281-298, ISSN 0267-7261, https://doi.org/10.1016/j.soildyn.2019.01.007