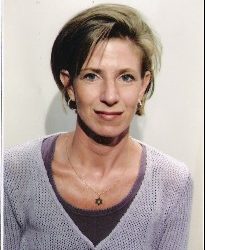 Scira Menoni
Professore ordinario
ICAR/20 - Tecnica e pianificazione urbanistica

Si occupa di valutazione, prevenzione e mitigazione dei danni connessi ai rischi naturali e tecnologici. Insegna nell'ambito del corso di laurea magistrale "Civil Engineering for Risk Mitigation" presso il Polo di Lecco del Politecnico di Milano nell'ambito del CERG_C Certification Course, un corso di specializzazione dedicato a tecnici di protezione civile e dottorandi presso l'Università di Ginevra.
Ha partecipato a diversi progetti europei in qualità di responsabile di unità di ricerca come ARMONIA (FP6, Applied multi Risk Mapping of Natural Hazards for Impact Assessment), Ensure (Enhancing resilience of communities and territories facing natural and na-tech hazards FP7, di cui era coordinatore scientifico) EDUCEN (Horizon 2020, European Disasters in Urban centres: a Culture Expert Network (3C – Cities, Cultures, Catastrophes) e come coordinatrice: Scenario (FP6, Support on Common European Strategy for sustainable natural and induced technological hazards mitigation), Know-4-drr (FP7, Enabling knowledge for disaster risk reduction in integration to climate change adaptation), IDEA (DG-ECHO call 2014, Improving Damage assessments to Enhance cost-benefit Analyses). Attualmente sta coordinando un progetto sempre di DG ECHO Lode (Loss Data Enhancement for DRR and CCA Management).
Ha seguito diversi progetti per la pubblica amministrazione, soprattutto per enti di protezione civile a diversi livelli, da quello regionale a quello provinciale e comunale. Tra le sue pubblicazioni recenti: Margottini C., S. Menoni, Hazard Assessment, in P. Bobrovsky (ed.) Encyclopedia of Engineering Geology, Springer, 2018; Menoni, S.(Lead Author); Bondonna, C.; Garcia Fernandez, M.; Schwarze, R. Recording disaster losses for improving risk modelling capacities. In Poljansek K., M. Martin Ferrer, T. De Groeve, I. Clark (eds.) "Science for disaster risk management 2017. Knowing better and losing less", European Commission, DG-JRC; Mejri O., S. Menoni, K. Matias, N. Aminoltaheri, (2017) Crisis information to support spatial planning in post disaster recovery, in International Journal of Disaster Risk Reduction 22.