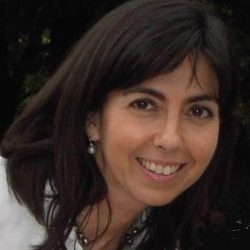 Sara Cattaneo
Professore associato
ICAR/09 - Tecnica delle costruzioni

Professore associato di Tecnica delle Costruzioni presso il Politecnico di Milano tiene corsi di Tecnica delle Costruzioni e di Strengthening of historical buildings presso la Scuola di Architettura. Laureata in Ingegneria Civile Strutture presso il Politecnico di Milano, dove ottiene anche il titolo di Dottore di Ricerca in Ingegneria delle Strutture.
L'attività di ricerca è focalizzata principalmente sullo studio di: calcestruzzi ad alte prestazioni e auto-compattanti, legami locali dell'aderenza acciaio-calcestuzzo, leggi costitutive per il conglomerato cementizio, danneggiamento e frattura dei materiali con comportamento quasi-fragile, effetti dimensionali, ancoraggi strutturali, vetro strutturale, legame di interfaccia calcestruzzo-FRP, muratura-FRP. Ha partecipato a diversi progetti di ricerca sia nazionali che europei nonchè alle riunioni del WG dell'EOTA sugli ancoraggi strutturali come membro designato dal TAB italiano (STC).
A partire dal 1999 ha trascorso diversi periodi presso il Dept. of Civil Engineering- University of Minnesota (Minneapolis –USA) ove è stata invitata anche come Visiting Professor.
E' autrice di oltre 90 pubblicazioni su riviste internazionali e a convegni.