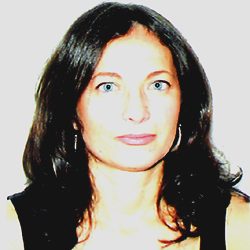 Laura Anna Pezzetti
Professore associato
ICAR/14 - Composizione architettonica e urbana

Laurea in Architettura cum laude (Politecnico di Milano). Dottorato di Ricerca in Composizione Architettonica con dignità di pubblicazione (IUAV, 2005). Professore Associato di Composizione Architettonica e Urbana.
E' responsabile del Programma di Doppia Laurea Magistrale in Architettura con XAUAT, Xi'an (Cina), e relatore di tesi di dottorato finanziate CSC.
Visiting Scholar alla ETSAM Madrid nel 2001. Dal 2014 è Visiting Professor presso il College of Architecture di XAUAT, Cina; Visiting Critic alla CAA (2015, prof. Wang Shu) e Florida University (2016).
L'attività di ricerca coniuga teoria e progetto in due ambiti principali, spesso interrelati: il rapporto tra antico e nuovo a scala architettonica e urbana e lo spazio delle attività collettive
– Il primo indaga strategie compositive e costruzione del linguaggio: Stanze Architettoniche. La Bank of England di John Soane (2008); Principi compositivi nell'opera di Louis I. Kahn (2010); Picturesque tools in the idea of Modernity (2014); A Design-led Approach within Historical Urban Landscape (2015); Working within Historic Layering in the Urban Regeneration of "SNIA" Industrial Heritage Site (2015).
Mostre e conferenze saggiano il tema nel contesto cinese: Chinese Architecture-Tradition and Transformation- Yung Ho Chang, Wang Shu, Liu Jakun, Zhang Lei (2005; 2012);  Yung Ho Chang, Post Euphoria Architecture (2013); Liu Kecheng e Xian Planning Office's Heritage Protection ("Cultural Landscapes 1-2", EXPO2015); Liu Kecheng ("MantovaArchitettura", 2016).
– Il secondo è indagato nella prospettiva della "knowledge city": Architetture per la scuola. Impianto, forma, idea (2012); Knowledge Hubs: la questione urbana. Città europee e città cinesi (2013); Architettura educatrice nella città della conoscenza (2016).
La ricerca progettuale si incentra su spazi ed edifici per attività culturali e collettive in aree storiche, dismesse, o di nuova fondazione (Cina), attraverso concorsi, incarichi, consulenze e ricevendo alcuni premi. Collabora a ricerche nazionali e internazionali finanziate: presso ETSAM di Madrid (Ministero degli Esteri, 2001); Hub della Conoscenza (Regione Lombardia, 2011-13); PUMAH – Planning Urban Managment Architectural Heritage (FP7 Marie Curie Action, 2012-16); EU-GUGLE (FP7 Smart Cities-Nearly Zero Energy Building, 2012-ongoing).