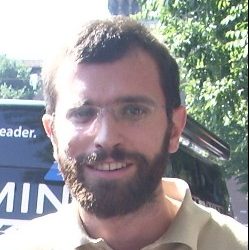 Giovanni Perucca
Professore associato
SECS-P/06 - Economia applicata

Nato a Torino, 1981.
Ricercatore a tempo determinato di tipo A in Economia Regionale e Urbana al Politecnico di Milano.
Ph.D. in scienze economiche presso l'Università di Milano.
E' membro della Associazione Italiana di Scienze regionali (AISRe), di cui è revisore dei conti per il periodo 2016-2019, e dell'European Regional Science Association (ERSA).
I suoi interessi di ricerca comprendono l'analisi dell'impatto delle politiche regionali dell'Unione Europea e delle politiche culturali.
Ha pubblicato su diverse riviste internazionali con peer review, fra cui Transport Policy, Papers in Regional Science, Journal of Development Studies, Journal of Common Market Studies.