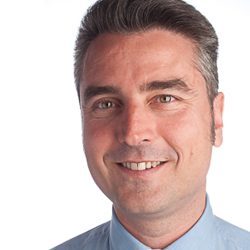 Fulvio Re Cecconi
Professore associato
ICAR/11 - Produzione edilizia

Esperto di tecnologia e produzione edilizia, ho lavorato come project manager, direttore dei lavori e coordinatore per la sicurezza e sono vice direttore tecnico di un ente di controllo tecnico accreditato.

Dopo 15 anni di attività professionale sono entrato in ruolo in università dove sono stato docente di tecnologia edilizia e di maintenance management.

Attualmente mi occupo di project management e di gestione delle prestazioni degli edifici nel ciclo di vita.

Dal 2010 sono segretario scientifico del gruppo di lavoro CIB W080 "Prediction of Service Life of Building Materials and Components" e dal 2015 partecipo ai lavori del comitato CEN/TC 442 – Building Information Modelling (BIM).
Sono il direttore della rivista "Ingegneri", un trimestrale pubblicato da Maggioli Editore e sono autore di numerosi libri.