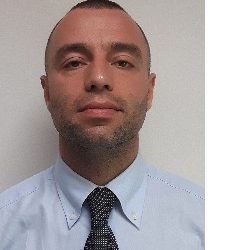 Andrea Antonio Caragliu
Professore associato
SECS-P/06 - Economia applicata

Andrea Caragliu è Professore Associato di Economia Regionale e Urbana al Politecnico di Milano dal 2018. Ha conseguito un dottorato di ricerca in Economia spaziale, VU University Amsterdam, nel 2015 e un dottorato di ricerca in Ingegneria Gestionale, Politecnico di Milano, nel 2010. La tesi di quest'ultimo dottorato ha vinto il Merit Prize del Comitato delle Regioni dell'Unione Europea per la migliore tesi di dottorato e il Diploma d'Onore AISRe "Giorgio Leonardi"del 2010 per la migliore tesi di dottorato in Scienze Regionali.
Dal 2019 è Executive Director della Regional Science Association International, per la quale in precedenza ha curato la Newsletter. È inoltre Associate Editor di Plos ONE, e Book Review Editor per Papers in Regional Science. Dal 2018 ricopre inoltre il ruolo di Segretario della Laurea Magistrale in Management of Built Environment (LM-24) del Politecnico di Milano.
É membro e, per il periodo 2013-2016, revisore dei conti dell'Associazione Italiana di Scienze Regionali (AISRe), ed è anche membro dell'Associazione Europea di Scienze Regionali (ERSA), dell'Associazione Americana di Economia (AEA) e dell'Associazione europea per la ricerca su temi urbani (EURA).
Nel periodo 2008-2009 è stato visiting scholar presso il Dipartimento di Economia spaziale della VU University Amsterdam. É stato anche coinvolto in nunerosi progetti di ricerca, soprattutto a livello europeo, finanziati dal programma ESPON, dal sesto e dal settimo Programma Quadro, e direttamente dalla Commissione Europea.
Ha pubblicato su diverse riviste internazionali con peer review, fra cui Economic Geography, Journal of Regional Science, International Regional Science Review, Regional Studies, Technological Forecasting and Social Change, Annals of Regional Science, Journal of Economic Geography, Tijdschrift voor economische en sociale geografie, Papers in Regional Science, e Journal of Urban Technology.