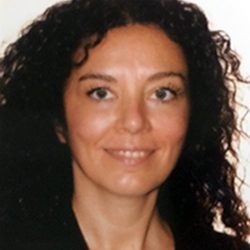 Alessandra Zanelli
Professore ordinario
ICAR/12 - Tecnologia dell'architettura

Alessandra Zanelli è professore ordinario al Politecnico di Milano, dove insegna Tecnologia dell'architettura alla Scuola di Architettura, Urbanistica e Ingegneria delle Costruzioni e alla Scuola del Design. Afferisce al Dipartimento Architettura, Ingegneria delle Costruzioni e Ambiente Costruito, ove, dal 2020, è membro della Giunta e della Commissione del Sistema laboratorio DABC-Lab.
Con oltre 200 pubblicazioni e 4 brevetti d'invenzione, le sue ricerche sono incentrate sui sistemi costruttivi ultra-leggeri, sulle tecniche di montaggio semplificato e sulla reversibilità della costruzione.  
Nell'ambito del Sistema dei Laboratorio del dipartimento ABC, coordina l'unità TAN –Textile Architecture Network ed è membro dell'unità LCTEAM.
Dal 2015 coordina il laboratorio interdipartimentale di ricerca TEXTILES HUB del Politecnico di Milano, per lo sviluppo innovativo di tessili, compositi e polimeri nelle costruzioni, ottenendo dal 2017 l'accreditamento del laboratorio da parte di Accredia e della rete internazionale ILAC per le prove di trazione biassiale e uniassiale su tessili, film e compositi.
Dal 2018 lavora alla stesura di un eurocodice sulle strutture a membrana coordinando il sotto-gruppo Details/Connections, all'interno del CEN/TC250 WG5 Membrane structures – Technical Guidance for the Design of Membrane Structures. È membro del mirror-group UNI / CT 021 /GL05 relativo al CEN/TC250 WG5 Membrane Structures e del mirror-group UNI / CT 046 /subcommission 01 relativo al CEN/TC248 Textiles and Textile products.
Dal 2019 è vice-presidente del network europeo TensiNet per lo sviluppo delle costruzioni a membrana.
Ha ricoperto il ruolo di principal investigator in progetti finanziati tramite FP7, Fondazione Cariplo e Regione Lombardia; è attualmente referente per l'Italia della European Cost-Action CA17107 – European Network to connect Research and Innovation efforts on Advanced Smart Textiles.
www.architetturatessile.polimi.it
www.textilearchitecture.polimi.it