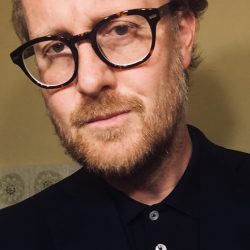 Matteo Gambaro
Associate professor
ICAR/12 - Architectural technology

Matteo Gambaro (Novara, 1973) is an architect and research doctor in "Planning of maintenance and redevelopment of construction and urban systems". He is a researcher and lecturer in Technology of Architecture in the School of Urban Architecture and Construction Engineering in the Politecnico di Milano in the degree courses in Milan and Mantua.
He undertakes research activities with public institutions and organisations on the themes of technological innovation in construction and urban redevelopment processes.
Since 2009, he has been a member of the Lecturers' Board of the Research Doctorate in "Progetto e Tecnologie per la Valorizzazione dei Beni Culturali". He has written books, essays and scientific articles. Member of the Committee of Directors of the Italian Society of the Technology of Architecture SITdA. Member of the Editorial Board di "Techne. Journal of Technology for Architecture and Environment", Firenze University Press, Firenze. ANVUR – GEV 08 – Scientific Journal, Class A VQR. Member of the Work Group for the National Conference of Orders and CNAPPC – Orders system work table/Education-University. Expert of the Administrative Technical Committee of the Interregional Office for Public Works for Lombardy and Emilia Romagna – Ministry of Infrastructure and Transport.