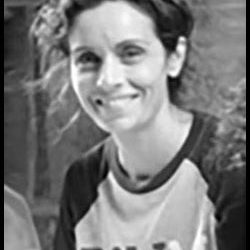 Cristiana Achille
Associate professor
ICAR/06 - Surveying and mapping

Cristiana Achille is an Associate Professor of Topography and Cartography in the after obtaining her PhD in Geodetic and topographic Sciences, in 2003. Her research focuses on survey and representation of Cultural Heritage and Urban context, particular interest is dedicated to study new technologies for survey and managing data. She founded the '3D Survey Group' (Dpt. A.B.C., Politecnico di Milano), researching and coordinating the activities in survey and representation, focusing on laser scanning, close range photogrammetry and BIM-GIS techniques, and she is the head –with prof. Francesco Fassi – of the '3D Survey Group', http://www.sitech-3dsurvey.polimi.it
She is a Professor of Survey Techniques at Politecnico di Milano.
She organized and taught at workshops and training courses c/o Politecnico of Milano for the survey and preservation of Cultural Heritage (survey, data elaboration, data management).
She has been involved in several projects at national and international level, topics: 3D accurate, complete and rapid survey of complex architectures and large monumental sites. She is a member of the National Scientific Committee CSN ICOMOS Italy – CIPA – Heritage Documentation.
She is the author of more than 90 publications.